Today, I'm participating in the
Fashion Friday Blog Hop
. It's hosted by Kori over at
Blonde Episodes
. Click on over to her site for some great fashion-related posts or to join in and link up with your own fashion-related post.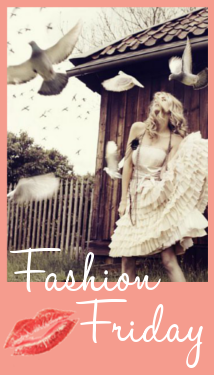 If you look in fashion magazines, online, and in stores, you're sure to see one of this fall's hottest fashion trends...southwest patterns and influences. Warm, earthy colors, zigzag and geometric patterns, fringe accents, feathers, and nature-inspired pieces are some of the elements you will find in the southwest fashion style.
In the past, I have to admit that I wasn't a big fan of southwest-type patterns. But, what I'm seeing this season seems to have a bit more of a modern appeal. It's sophisticated yet has a vintage, 70's vibe. With this style, I think the old saying, "a little goes a long way" holds true. It would be easy to incorporate the southwest trend into your wardrobe. Simply use one or two key pieces, such as a jacket or bag, and work them in with more neutral items.
Here's a few sets I created while playing around on Polyvore.com. Let me know what you think about this fall fashion trend...
(P.S. There's actually a lot of really cool southwest fashion finds in the vintage section on Etsy. Go to the Vintage category and just search for "southwest prints" or "navajo" or "aztec" and you will find all kinds of goodies.)